Revelstoke & Golden, BC
THESE KOOTENAY TOWNS ARE PERFECTLY SITUATED in the midst of the WORLD CLASS SKI TOURING of THE PURCELLS, SELKIRKS AND ROCKIES
Worried your hut trip will get cancelled next winter? We've got you covered, in G-Town and the Stoke.
Covid-19 restrictions wrought havoc with ski lodge trips in 2020 and 2021. So we came up with a great alternative: town based ski "camps"! Revelstoke and Golden, BC provide easy access to incredible ski touring options in the Purcells, Selkirks (Rogers Pass), and Rocky Mountains. After running these for the past two winters we've discovered they've become a favourite, with guests dropping the hut scene and going for the comfort, flexibility and variety that a town based program provides.
Our plan will be simple. We stay in our own separate accommodation (e.g. cabins or motel rooms), eat at one of Revelstoke or Golden's superb restaurants, and every day we will find some awesome ski touring a short drive from town.
Each morning meet your ski guide at our starting point for the day. That could be at the trailhead, or the ski resort, or heliport. This winter we can expect restaurants and bars to be open again, but if not — well, after a hard day of ski touring most of us will be happy to retire to the privacy of our own comfortable rooms, have a good (take-out) meal delivered to our door, relax to a good book and a glass of wine and hit the hay anyhow, right?
The best thing about our town-based program is flexibility. There's no need to book trips years in advance or have a limited selection of dates. Each morning we look at the weather and the map and come up with the best possible plan, sometimes driving east, sometimes west, in search of the perfect ski tour for the conditions.
Potential objectives will include classic ski touring / ski mountaineering objectives around Rogers Pass, Field, and the Icefield Parkway as well as machine-accessed ski touring days (3 or more if conditions allow) and a day or two of slackcountry around Kicking Horse Mountain Resort
As with last year we're offering a DIY trip. "Do-it-yourself" means you take care of your accommodation and food and the expenses of helicopter, snowmobile and/or lift tickets. By registering in this trip you'll agree to up to 3 days of machine-accessed skiing. Depending on conditions there may be fewer days possible, or we might offer additional days if the group has the "Stoke" for it!
Here's an idea of what a week (5 days of skiing) could look like. This is all dependent on conditions, group stoke, and availability.
Day 0: We all converge on one of these two classic ski towns. Meet your ski guide at a local pub or restaurant and go over the plan for the next day, do a gear check, and head to bed!
Day 1: Rogers Pass: This famous area offers arguably the best roadside ski mountaineering access anywhere. 75 km from Revelstoke (a bit more from Golden) brings you to the famous Connaught Creek, Loop Brook, Asulkan, Illicillewaet or Bostock trailheads. Discover why this is the ski touring capital of Canada.
Day 2: Icefield Parkway: Rogers Pass is famous, but did you know it's not in the Rockies? Countless alpine and tree skiing options exist further east of Rogers Pass in an area that's not as well known. Banff National Park offer easier access to higher elevation skiing, which is useful if warm stormy weather rolls through.
Day 3: Field: The Rockies snowpack west of Lake Louise is deep and stable, offering ski tours that rival Rogers Pass in all respects with world class stunning scenery.
Day 4-5: Machine-accessed ski touring: Get a bump into the alpine, ski tour all day, bump back out. Snowcats, helicopters and ski lifts are all options for easy access to the goods. Contact us for details!
Here's a collection of photos from the skiing you can access from G-Town. Enjoy!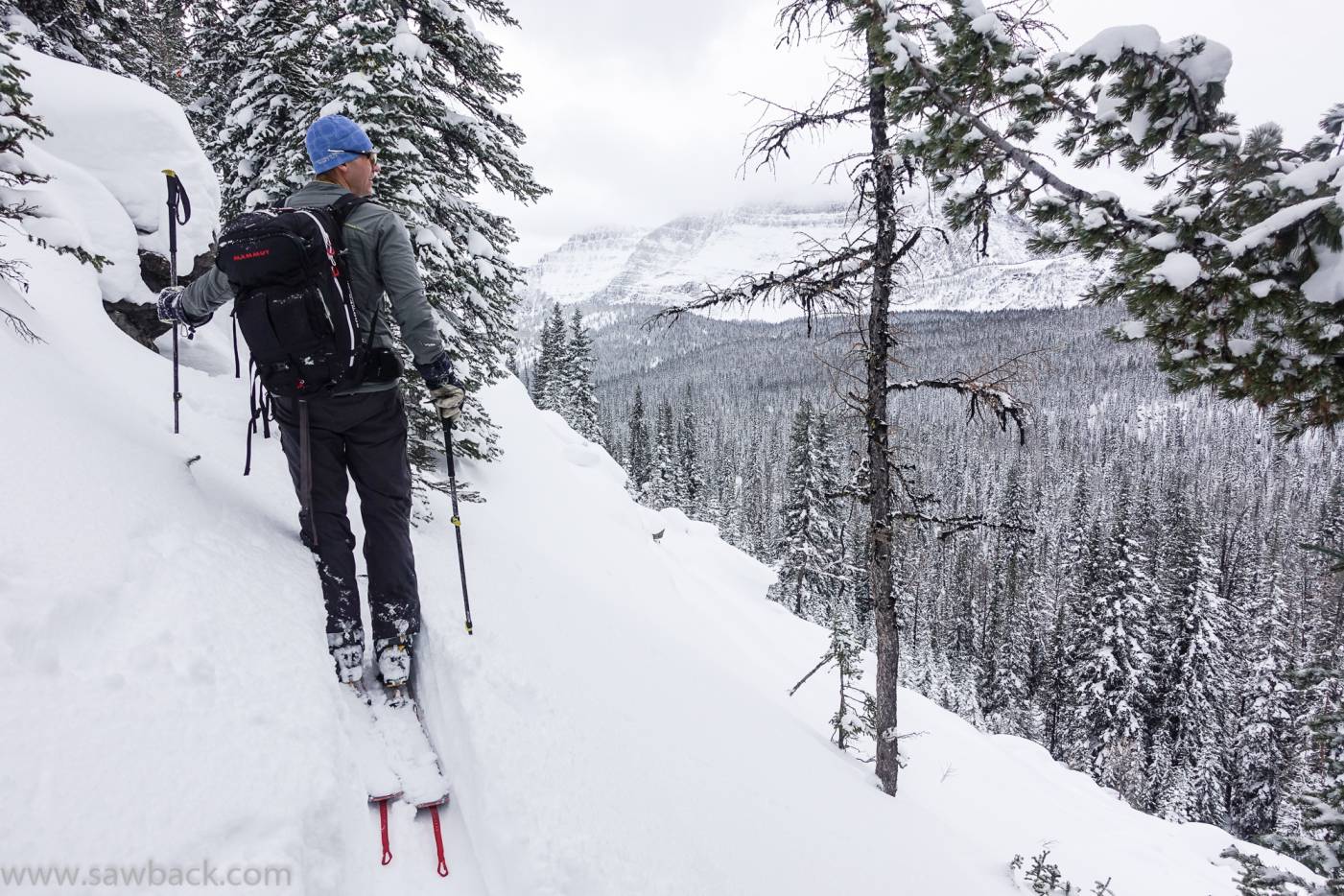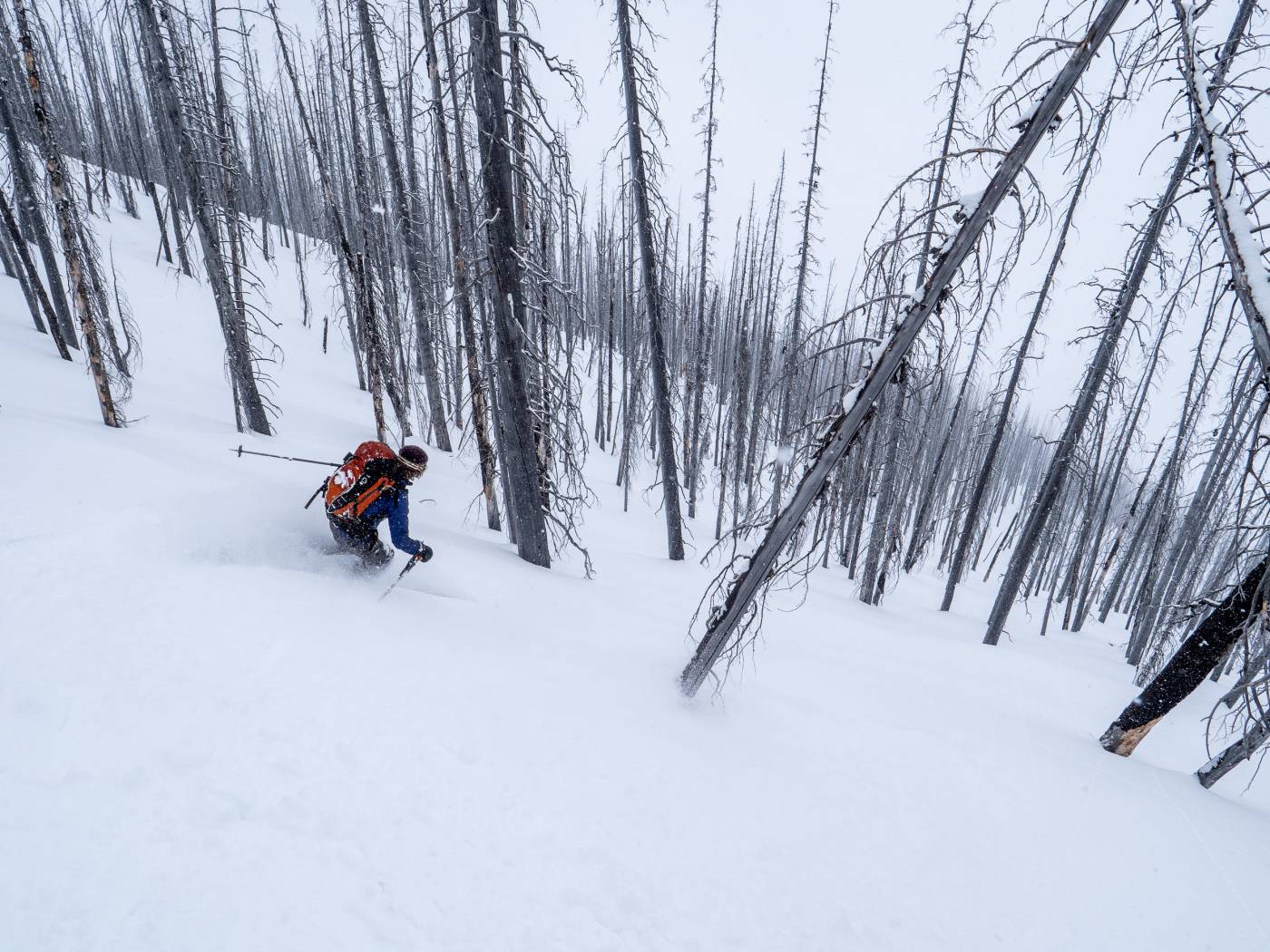 2024 DATES: Contact us to set up custom dates for your group of 3 or more!
DIFFICULTY: Relaxed and Classic Pace Trips available.
PRICE: $1050 per person + GST, $350/day for heli-assist, $250 for cat-assist (drop-off, pick-up). Additional ski lift fees apply to guests without ski passes.
WHAT WE DO: We take care of all of the guiding, trip planning and logistics.
WHAT YOU DO: You take care of your own accommodation, meals, transportation, machine-access fees (see above) & equipment.