Nirvana Pass Ski Camp
Epic ski mountaineering in the  Pantheons in a remote corner of our Coastal RangE
In the centre of the legendary Pantheon Range, Nirvana Pass is home to mountains as awesome as their mythical namesakes: Osiris, Thor, Siva, Vishnu, and many others.
What is most incredible about this area is the number of skiable lines to be found amongst the tumbling glaciers.
We will spend a week in March based out of a comfortable tent camp at the apex of the pass, exploring a few of the many incredible ski runs and mountaineering objectives out our front door.
The reason this place is so perfect for ski mountaineering becomes obvious as soon as you fly over the pass. Rows of glaciers on either side of the valley are lined up one beside the other at varying degrees of steepness, all perfect for skiing. The peaks are towering and rugged. I've been to most of the best backcountry ski lodges in the world, and I have to say Nirvana tops them all for terrain.
We will have a heated kitchen/cook tent and a drying/shower tent. Access is by helicopter. If you need a tent we can provide you with one.
Our last ski camp to Nirvana was in 2018, check out our Nirvana Pass Trip Report.
Here's a slideshow of our 2018 trip. Surprisingly few of the downhill skiing — I guess we were just enjoying ourselves too much!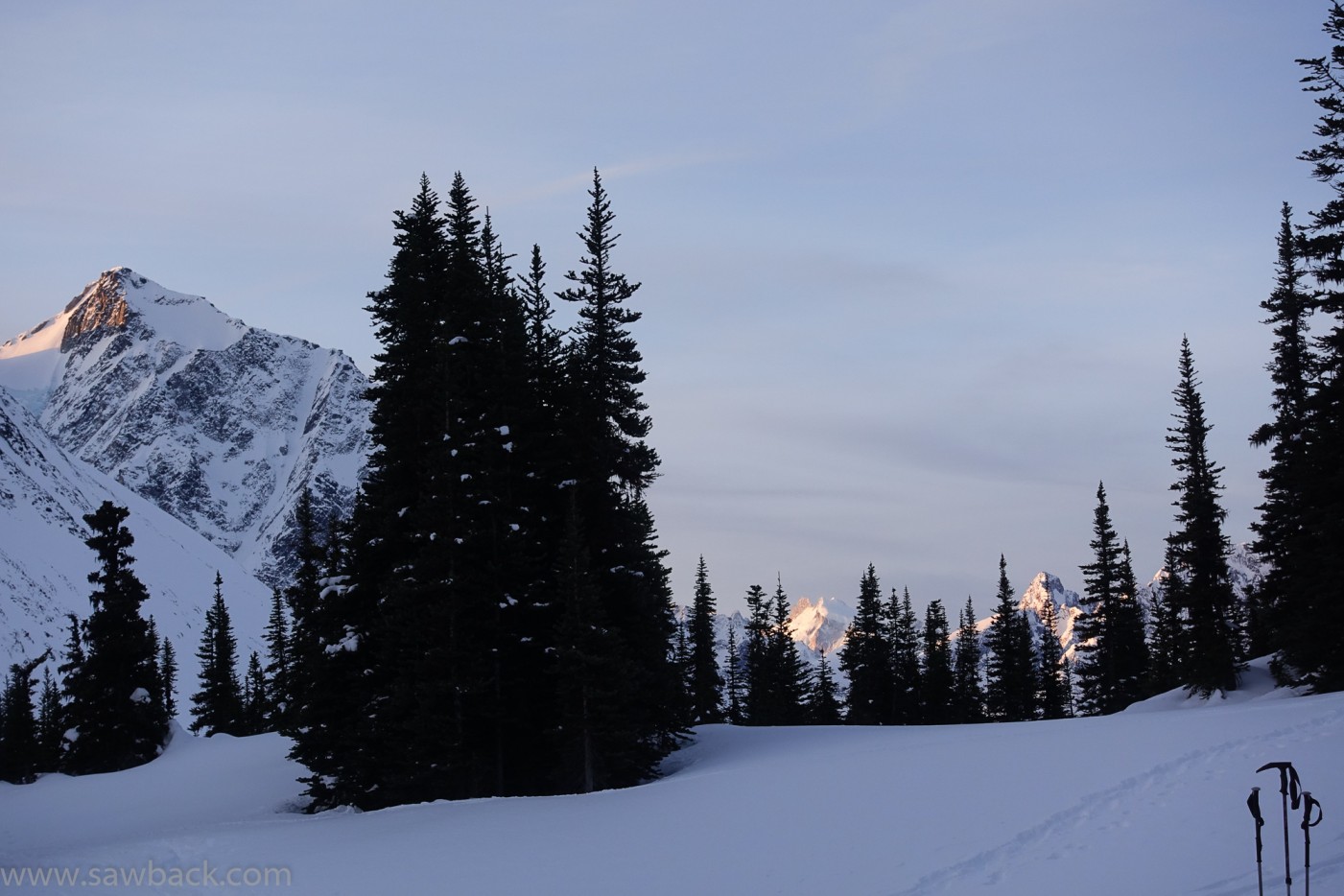 Here's a video of our 2018 trip (Thanks to Michelle Cheng & Dan Fong for putting this together).
2024 Dates: March 10-17
Price: $3250 CAD per person + GST
Difficulty: Classic Pace, winter camping. See below for details.
What's included: Heli flights in and out of Nirvana Pass, all meals from dinner on March 9 to breakfast on March 15, Guide and Cook fees.