Ski the fjords and glaciers of Northern Norway
Find fresh tracks on Norway's remote arctic island of Seiland
Northern Norway is famous for its ski touring above fjords, from mountain tops to the seashore. Seiland is an arctic island located north of 70 degrees latitude in the Norwegian Sea. Seiland House, which offers cozy accommodation and excellent access to the surrounding mountains, is accessed by boat from Alta. Alta is accessed by daily flights from Oslo.
Our Seiland House trip features fantastic skiing accessible only by boat. It also offers an opportunity to experience Norwegian culture and traditions. Unlike Svalbard, which had no indigenous population or for that matter no history at all until the whaling expeditions a few hundred years ago, Northern Norway has been home to the Norse and indigenous Samí people for thousands of years. Archaeological records indicate that Tromsø has been inhabited for over 9,000 years! And whereas Svalbard is home to less than 3,000 inhabitants, Northern Norway has a population of close to 500,000. Most of the population lives in major towns such as Tromsø (capital of Troms County), Bodø (the capital of Nordland) and Vadsø (the capital of Finnmark), but there are many other small towns and villages especially along the coastline such as Alta, which is our staging point for this incredible trip of a lifetime.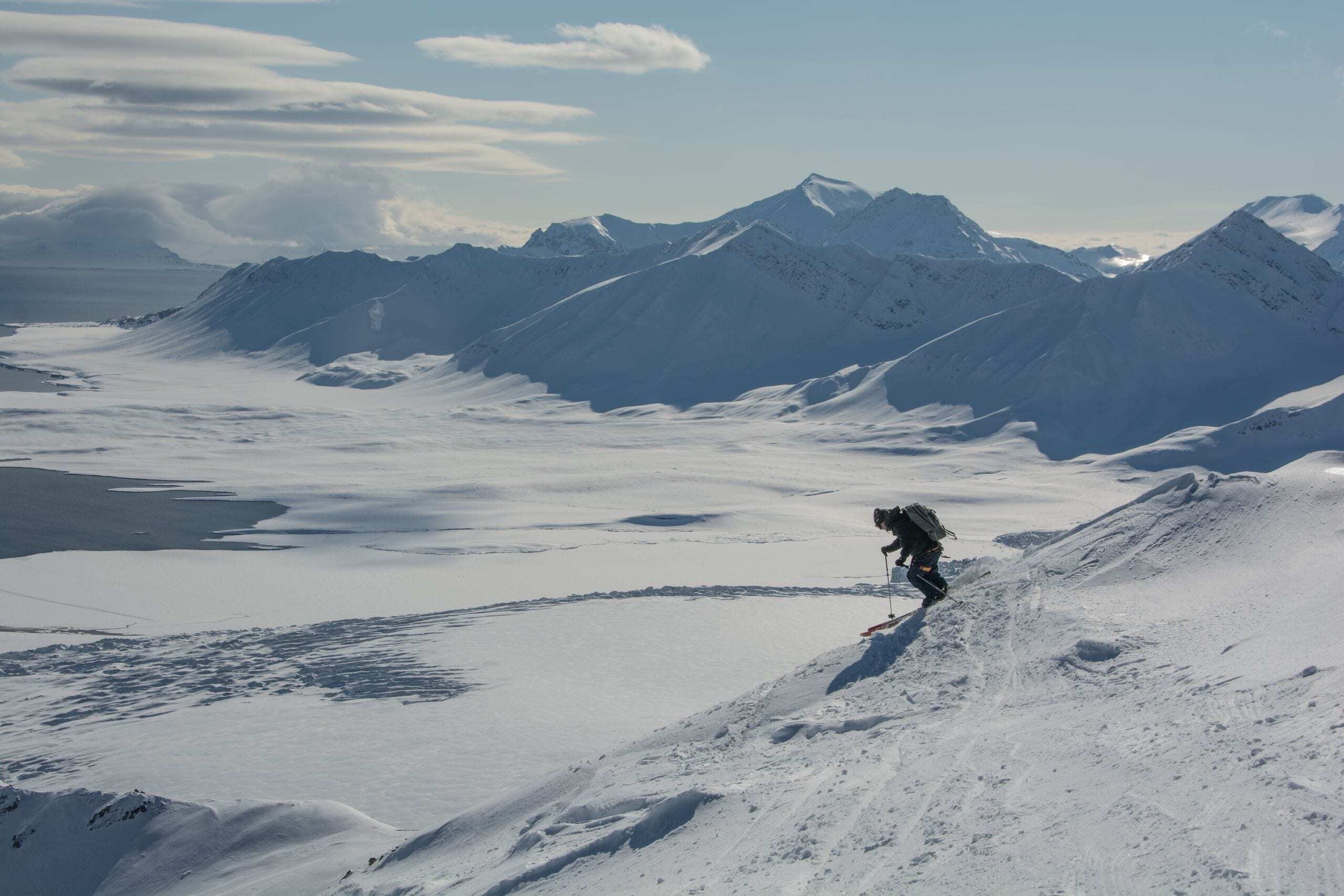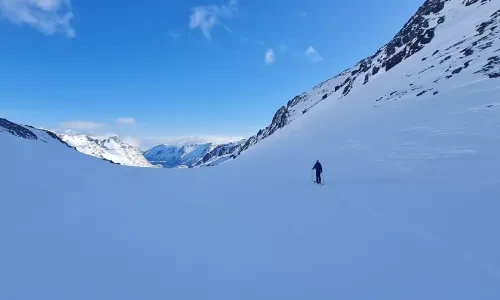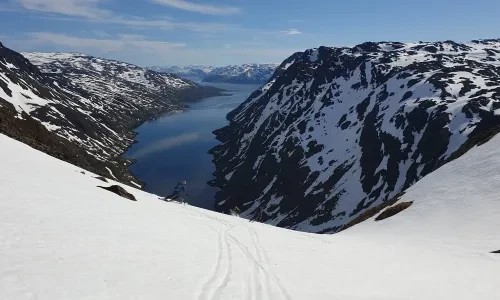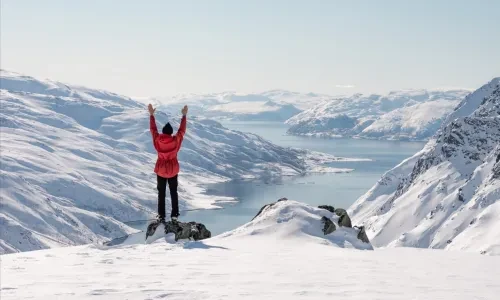 My-way-to-the-sun-smaller-scaled
IMG_20200416_140906-scaled
Downhill-skiing-from-Seilandstuva
received_10154427048806174
Skiers-enjoying-Kufjord-view-from-Seilandstuva
Ski touring in northern Norway have become very popular in recent years. The traditional routes are very busy and sometimes the crowding and tracked-out snow make it seem like you're skiing in the Alps!
A 3 hour boat trip to Seiland House, a remote ski lodge on Seiland island, makes all the difference. Seiland House is an ideal departure point for excursions, ascents and descents on untracked slopes many of which are accessed by a short motorboat ride from the lodge's dock.
SKI TOURING DAYS
Our excursions all set off from the sea and reach the peaks of a spectacular landscape of the fjords of Seiland Islands with the taste of the North, often with excellent snow cover.
A typical ski mountaineering excursion sets off in the morning from Seiland House's landing by motorboat. We usually cover altitude differences of (3-5 hours in ascent) and normally descend along a different route, sometimes even to a different return point.
THE LODGE: SEILAND HOUSE
Seiland House is a guesthouse located in the middle of a fantastic fjord landscape and just in the limits of Seiland National Park. The house is surrounded by stunning nature where steep mountains plunge into the sea.
Here you can find everything from steep, demanding skiing to easy tours in the birch forest. Seiland is, despite its fantastic scenery, a relatively new peak trip destination.
You can go for days in Seiland without seeing people or other ski tracks. A completely unique and different experience than the other big top tour destinations places in Norway.
LODGE FACILITIES
Seiland House provides the boat transfer to access to the different locations, with endless possibilities for authentic "sea to summit" experiences far away from the crowd.
We will enjoy local and international dinners in Seiland House's restaurant and fresh cocktails and drinks in the Caribbean Bar. Yes you read that right! Our hosts are a mixed nationality Norwegian and Cuban couple, Stig and Diamela.
After skiing, you can take a relaxing time in the outdoor bath and enjoy the fjord and river view from the sauna and hot tub. Despite this not being the high season for Northern Lights — in early April nights are short — we might get surprised by a spectacular show.
Guides
Tom Wolfe (Mountain Guide ACMG/IFMGA) – Based in Canmore, Alberta in the Canadian Rockies since 1994 Tom guides year around, with winters being a mix of ski guiding at lodges, heli-ski operations, and remote backcountry destinations throughout western Canada. He speaks English, German, and enough French and Spanish to get by.
DATES AND PRICING:
Monday April 17 to Monday April 24, 2023 $3450 CAD p.p. (About $2,655 USD / €2,419 / £2,135)
PAYMENT SCHEDULE: 60% payment secures your booking; 100% due February 1, 2023
INCLUDED: 7 nights lodging, full board, guiding. See description for full details.
NOT INCLUDED: Air travel, alcoholic beverages, hotel in Oslo en route, gratuities.