Comfortable hut to hut ski touring in the Canadian Rockies
2024 // APRIL 7-12 (SOLD OUT)
The classic wapta traverse runs roughly north-south across the expanse of the Wapta and Waputik Icefields passing by four ACC huts along the way. This is the traditional route,  starting at Peyto Lake and continuing over the glaciated spine of the Rocky Mountain Divide and finishing at Great Divide Lodge below Sherbrooke Lake.
For decades, the Wapta Traverse has had a legendary reputation as a paradise for ski mountaineering. Really, it has it all: an excellent hut system, perfect terrain for traverses, and easy access to excellent ski mountaineering objectives. The best time of the year is late March to late April when the snowpack is settled and you can still count on dry powder runs; this trip is right in that perfect window.
Our trip begins in Field where we'll meet at 6:30 pm at Truffle Pigs Bistro on Day 1. Dinner and a hotel stay are provided with your trip fee. The next morning we will drive out to Peyto Lake to begin the trip. Shuttle drivers will accompany us and return our vehicles to Field where they will be waiting for us at trail's end.
This itinerary is the Classic Wapta, beginning with a 2-night stopover at Peyto Hut which gives us more time to explore the incredible ski mountaineering available on the Waputik Icefield. We will then continue on to Bow & Balfour huts, up over the High Balfour Col to Scott Duncan hut, and exit via Sherbrooke Creek.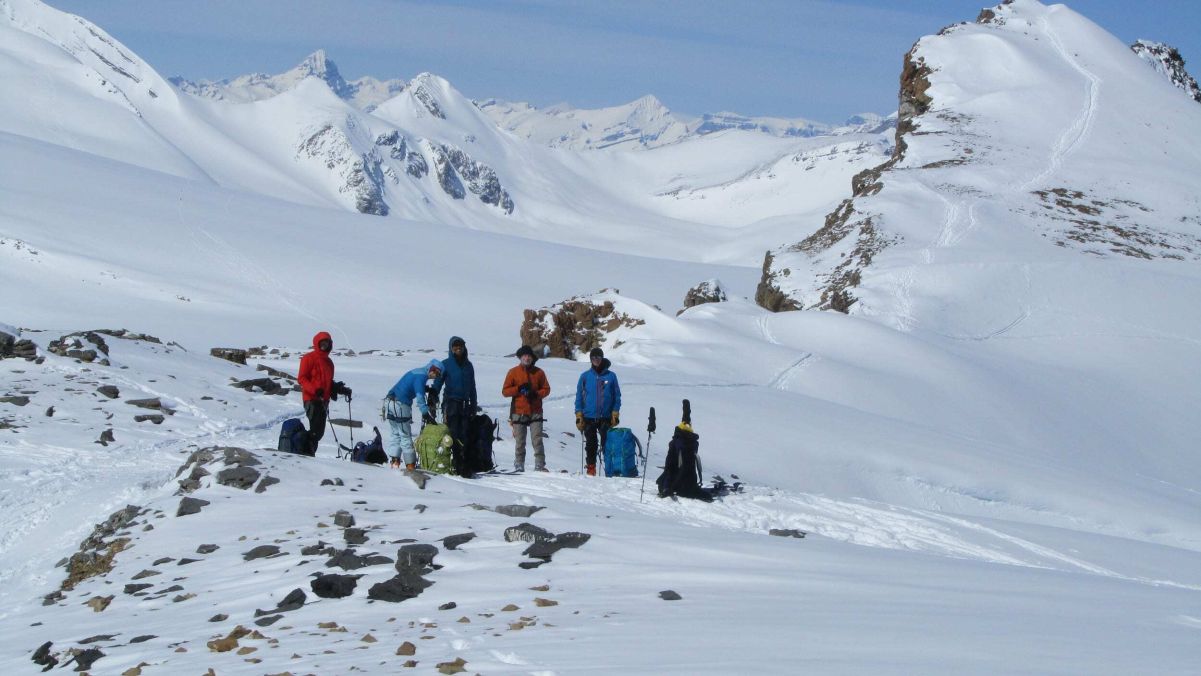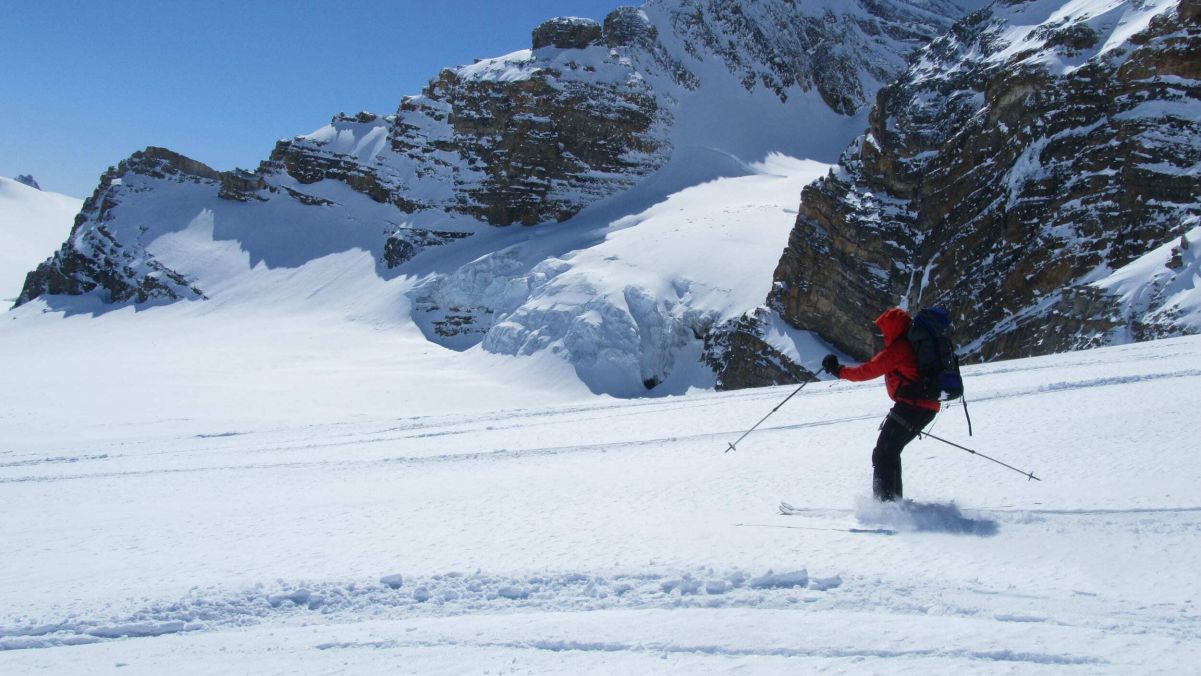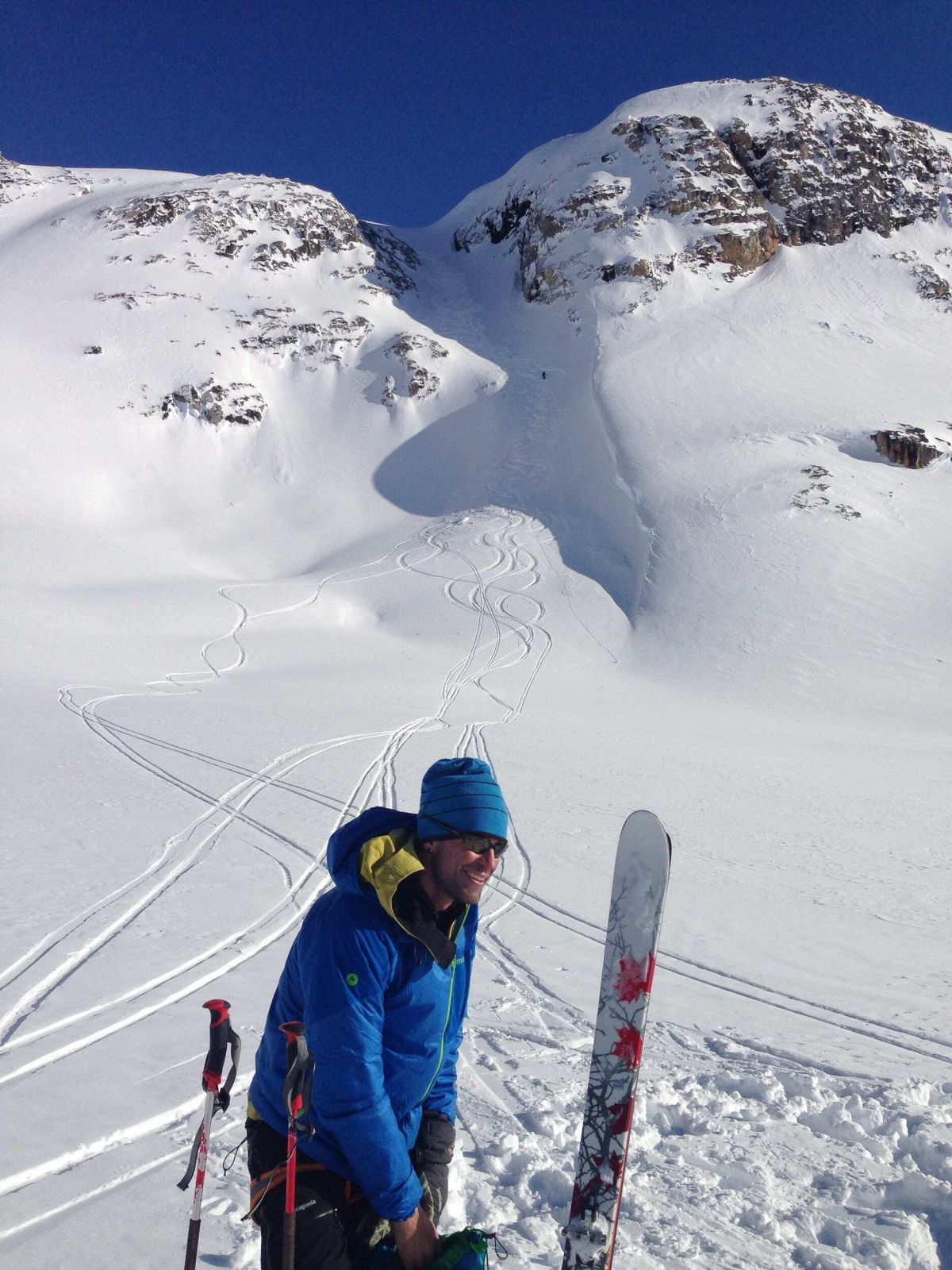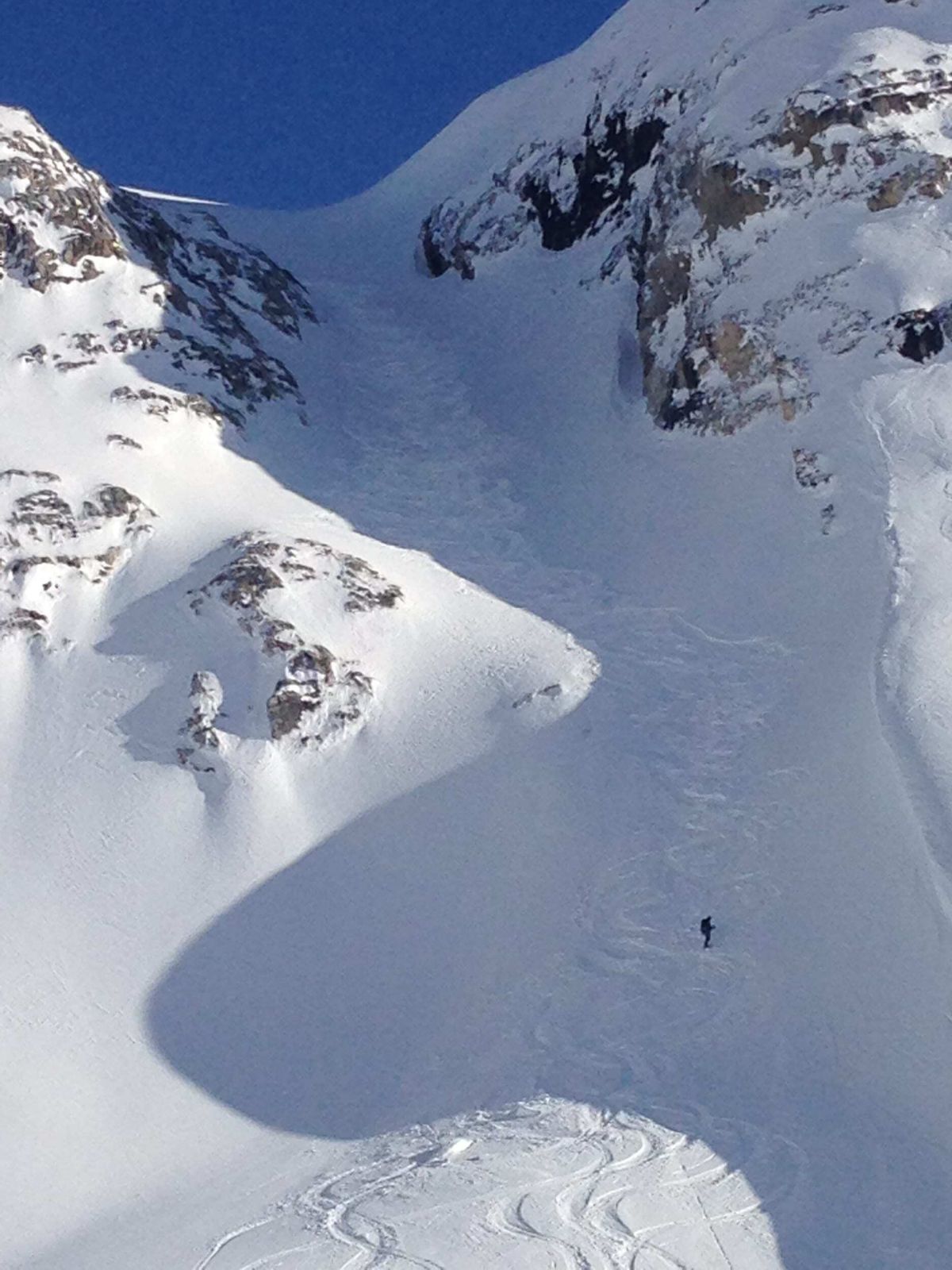 20140410-2014_Wapta_PeytoGlacierToe
20140413-team day 4 by St Nic
2024 // April 7-12 (WT24). SOLD OUT
PRICE: $2095 CAD (About $1,524 USD / €1,428 / £1,242) + 5% GST.
DEPOSIT: 50% payment secures your booking. Balance of payment is due January 7, 2024. See Payment and Booking Conditions tab for details
INCLUDED: Guiding, Food, Hut fees, Parks Canada backcountry permits, shuttle service (to bring guest vehicles back to Field for the end of the trip), porter service (food will be waiting at the first hut), group equipment
NOT INCLUDED transportation to Field, vehicles for shuttle (bring your own or carpool), personal equipment