Explore the Fjords off the west coast of Spitzbergen from the s/v Noorderlicht
2023 // May 17-27 (8 SPOTS); WAITLIST ONLY: April 26-May 6, May 3-13, May 10-20
2024 // April 25-May 5 (17 spots), May 2-12 (14 spots), May 9-19 (7 spots)
Backcountry ski touring and sailing expedition along the west coast of Spitsbergen, 1000 km from Norway and 1200 km from the North Pole. The Svalbard archipelago of over 60 mostly unpopulated islands is a wild and remote place, and at a latitude of greater than 78º it is level with Canada's Ellesmere Island, or the northernmost end of Greenland. Our Ski and Sail expedition in Svalbard is a journey into one of the most unique and surreal ski touring destinations in the world with its juxtaposition of sea, mountain, and arctic environment. Yet, it is surprisingly easy to access, with three-times daily airline flights into the modern airport at Longyearbyen.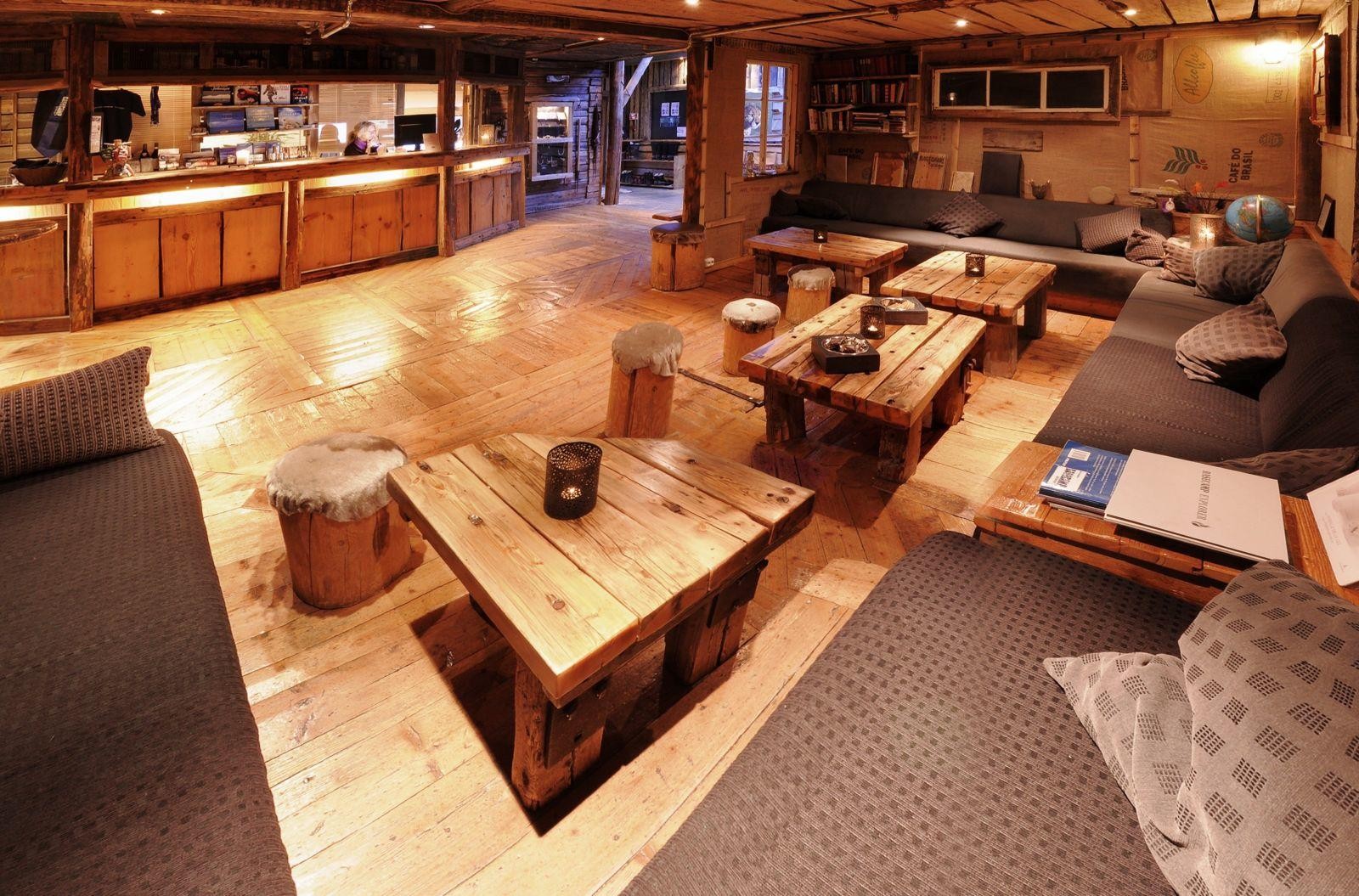 Svalbard Ski and Sail, Ymerbukta
Ymerbukta, Svalbard Ski Touring
Lagmannstoppen steep skiing, Svalbard
Longyear harbour: the Noorderlicht and Linden moored side by side
Jörg Wilz, Mountain Guide, on Sten de Geerfjellet
Back to our ship for the night after a pefect day of skiing
Walking up from the dock at Barentsburg
The west coast of Spitsbergen is protected by a long, thin island called Prins Karls Vorland, which protects an inner channel and allows straightforward sea access to dozens of fjords. The fjords harbour countless peaks rising 500 to 1000 m out of the sea, and offer outstanding ski touring opportunities. It is a land perfectly designed for skiing. Gaining access to these beautiful glaciated peaks is only possible by boat, as helicopter skiing is strictly forbidden in Svalbard. And a good thing, too: a sailing yacht is really the best way to visit this country, a tradition that has existed since whaling boats first made use of the area over 200 years ago. The s/v Noorderlicht, which we have chartered again this year, is also the best boat around for the job. At almost 50 m (150 ft) long it's comfortable and stable and provides exceptional luxury with the classy lines of a gaff-rigged schooner.
Backcountry skiing – from a Sailboat!
Our Ski and Sail trips use a comfortable and spacious double-masted gaff-rigged sailing yacht, the s/v Noorderlicht (Dutch for "Northern Lights"). Our captain is Gert Ritzema, an old salt who rebuilt the Noorderlicht in the 1990s to its present form. Travel by boat enables us to sample the best ski touring and ski mountaineering spots along the west coast of Spitzbergen, Svalbard's largest island. Given the long days in spring, there will not be any rush: around the clock the midnight sun provides an amazing soft light that is unique to ski touring this far north. Our goal is to ski tour every day after lifting anchors in Longyearbyen. Skiing days last from 5 – 9 hrs. Due to the presence of polar bears, the guides will be carrying bear deterrents and firearms during the ski touring days. All in all an amazing adventure – a trip of a lifetime!
Longyear City – Ski out of your hotel
For our guests who want to spend more time in this amazing area we offer an optional 3-day pre-sail trip extension to do backcountry ski tours and / or a snowmobile tour based in Svalbard's main town, Longyearbyen.
Longyearbyen, with a population of about 2000, is the northernmost town in the world and is the staging point for our trip with its airport and harbour. Despite its remote location, Longyearbyen offers exceptional amenities. It has a quaint town center with bars, restaurants, shops and two arctic history museums. We will stay at Mary-Ann's Polarrigg – a unique hotel, close to the harbour and with a remarkable ambience including a lush greenhouse restaurant complete with a stuffed polar bear. At this latitude, even in May, we can often count on being able to put our skis on right at the hotel at sea level and tour up into the mountains above town.
Trip reports, Photos and Maps
To get a better idea of what to expect from our Svalbard Ski and Sail ski trip, please check out our Svalbard photo album and Ski Touring in Svalbard blog post about our 2018 Ski & Sail adventure. A great resource is this topo map of Svalbard made available by the Norwegian Polar Institute. Finally, our 360° Virtual Tour is a great way to get a feel for what to expect when you step on board the s/v Noorderlicht.
DATES 2023 // NO23-1: April 26-May 6; NO23-2: May 3-13; NO23-3: May 10-20; NO23-4: May 17-27
DATES 2024 // NO24-1: April 25-May 5; NO24-2: May 2-12; NO24-3: May 9-19
See Itinerary for details.
2023/24 PRICE: $8395 CAD / $6350 USD per person.
Optional pre-sail ski touring included in this price; contact us for details on special pricing for trips without this component.
PAYMENT SCHEDULE: 40% payment secures your booking; 70% due September 1; balance (full payment) due February 1
INCLUDED: Pre-sail – 3 additional days of town based ski tours, 3 x Hotel B&B in Longyearbyen. Ski & Sail – 7 nights two mast sailboat rental with crew, harbour fees, permit fees, UIAGM / IFMGA mountain guides, multi-course dinners, breakfast on board as well as lunch supplies.
NOT INCLUDED: Air travel, alcoholic beverages, dinners in Longyearbyen.