video by Zev Heuer 2018
Dates: January 25-Feb 1, 2020
Price: $3950 CAD/person (Currently $3,259 USD / €2,946 / £2,537).
Deposit: $1500 CAD due upon booking, balance due Sept 1, 2019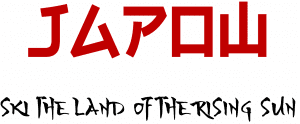 Japan has formed a legendary reputation for deep powder skiing in January and February. The saying "Don't Leave Powder to Find Powder" is common in western Canada - why leave Canada when we have the best skiing in the world? Well, Japan is a strong contender, and when you add the incredible cultural experience to the mix it rises to the top of any serious skier's bucket list.
One of the side-effects of the strong popularity of skiing in Japan has been the erosion of the cultural experience. Hearing complaints of "I was skiing tracks with a bunch of Australians" I decided to seek the advice of Japan-born Whistler-based Jun Yanagisawa. I met Jun heli-skiing in northern BC and immediately admired his gracious Japanese manners, sense of humour, and powerful elegant ski technique. Born and raised in Tokyo, Jun was an avid skier from childhood.  In search of wilderness, Jun eventually immigrated to Whistler, British Columbia where he has worked for close to 30 years in the ski and tourism industry, moving between his native Japan and western Canada's heli- and ski-touring.
Last year I said to Jun, "Let's do a Japan trip together, but let's see some weird funky Japanese culture!" Jun said, "Leave it to me Tom-san!"
Jun has put together a great itinerary that will bring us to the deepest corners of the Japanese powder belt andJapanese culture, and it's going to be awesome. Come and join us!
Itinerary
Itinerary
Proposed itinerary (subject to change):
Day 0 : Jan 24
Meet Jun at the accommodation in Naeba
Stay at Naeba
Accommodation TBA
Day 1: Jan 25
Skiing in Naeba Ski Resort
Naeba Resort
Stay at Naeba
Day 2: Jan 26
Transfer to Kagura ski resort
Skiing in Kagura
Stay at Wadagoya in the resort
Kagura Resort 
Accommodation : Prince Hotels
Day 3: Jan 27
Skiing in Kagura
Stay at Wadagoya in the resort
Day 4: Jan 28
Skiing in Kagura till late afternoon
Transfer back to Naeba
Stay in Naeba
Naeba Resort
Accommodation : Naeba Grindel
Day 5: Jan 29
Skiing in Tenjindaira
Tenjindaira Resort
Stay at Naeba
Day 6: Jan 30
Skiing in Tenjindaira
Stay at Naeba
Day 7: Jan 31
Skiing in Naeba or some other resort depends on the snow conditions
transfer to Tokyo by the bullet train (Shinkansen) in the late afternoon
Dinner at some authentic izakaya or sushi restaurant
Stay in Tokyo
Accommodation TBA *Meals are not included
Day 8: Feb 1
Transfer to the airport
Leave Haneda (or Narita)
What's included:
7 nights of accommodations with two meals (except stay in Tokyo)
All necessary transportations from Day 2 to Day 7 except Shinkansen
7 days of Lift tickets
7 days of guiding fee
Taxes on above items
What not included:
International flights
Tickets of Shinkansen
Lunches
Beverages
Personal expenses
Logistics
Getting to Japan
We recommend flying to Haneda airport since it's more conveniently located to downtown Tokyo and access to the bullet train (Shinkansen), etc. But if there are no direct flights from your home city to Haneda but you can get a direct flight to Narita (e.g. San Diego that is likely your best bet.
We will be meeting on the evening of January 24 near Naeba/Echigoyuzawa Station, details TBA.
Difficulty
day trips, hotel-based
1100-1400 m ski touring per day (more with lift-accessed ski touring)
non-glaciated terrain
steep tree skiing
deep powder skiing
Equipment List
Booking
Book Now to hold your spot!

The Book Now form takes about 60 seconds to complete. We will hold your spot until we contact you to answer any questions you might have. This is your opportunity to figure out for sure if this trip is for you, without obligation. Then we'll get you to complete our Online Waiver and Application Forms before paying your deposit.
Before signing through these documents read through them carefully and make sure you are comfortable with what you're signing up for, and have a look through the booking "fine print" below. If you have any questions at any time do not hesitate to contact us.
Payment and booking conditions fine print
A deposit (typically 50%; see the trip description for the exact amount) to secure your place is  due upon booking. Final payment of balance is due 3 months in advance of your trip start date unless specified otherwise on the trip information page and/or your invoice. You will be invoiced for your payments after you have confirmed your interest in the trip. Please note that deposits are absolutely non-refundable, and final payments (the remainder) are non-refundable after the final payment date.
Credit Card payments are encouraged, especially if you have a card with trip cancellation insurance!  You have a couple of options:
Pay in CAD. Charges are made in CAD (foreign payments are converted to your local currency at your card company's rate). We charge an additional 3.5% fee for card transactions. If your credit card provides you with cancellation insurance for this trip indicate this on your registration form and we will lower the convenience fee to 2%.  Cancelled trips that have cancellation insurance are much less of a headache for everyone. Please consider this option. It could be a very affordable way to protect yourself. But look carefully into your credit card's fine print to make sure this trip is covered.
Pay in your local currency. We advertise EUR, USD and GBP rates on our trip information pages. You can choose to be invoiced in one of these currencies, locking in at the rate advertised.
Non Credit Card Payments from Canadian clients: If you do not wish to pay by credit card we ask that you pay by E-transfer, sent to twolfe@sawback.com. There is no additional fee for Canadian E-transfers.
Non Credit Card Payments from outside Canada (US, Europe, other countries): Again, you can choose to pay either in CAD or in the GBP, EUR or USD rate listed on the trip informatoin page. Here are your options:
Third party electronic transfer: You will need to fill out an agreement with our currency broker, Ken Fukami from Payline in Canmore, that includes your banking information to coordinate an electronic transfer (SEPA, EFT, Direct Debit, etc.). It's easy and it's handled personally by a real human being whom I know and who lives in my home town. There is no charge for this service and it is significantly cheaper than all other methods of payment from foreign clients with the possible exception of the new online payment services (see point 4. below). Contact us, or visit Payline's website for details.
Wire draft (bank to bank): Your bank wires our bank the money in CAD. Normally there's no fee for this, but we reserve the right to charge a $20 CAD fee for receiving these payments in the event of surprise bank fees or other complications.
Cheque: in either CAD or in your local currency (e.g. EUR, GBP, USD) at the rate listed on the trip information page on our website on the date of your booking.
Transferwise, Revolut, XE.com and other online payment services: If you wish to use one of these "new" payment services please contact us for details. They work and they are a great bargain. But while these services might save you a few dollars on a $10,000 transfer ($15?) vs Payline (see point 1. above) I think the advantages of using Ken are worth it.
PayPal: we no longer accept PayPal transfers due to the complexities of the bookkeeping and the very high fees involved. Sorry for the inconvenience.
Mailing address: Please send cheques in CAD to Thomas Wolfe, 234 Grizzly Cr, Canmore, AB T1W1B5, Canada
All fees paid are 100% non-refundable. We cannot be held liable for cancellations of any kind. Therefore we strongly recommend that you purchase trip cancellation and evacuation insurance to protect you in the event that you need to cancel or there is an emergency during your trip. The Alpine Club of Canada and Lifetstyle Financial (BCLBC Plan) both offer plans for trips like this that might interest you although we can't personally vouch for them. Note that many credit cards carry this insurance for trips paid with the credit card — contact your credit card company to be sure.
Many of our trips are in remote locations. If you are injured or develop an emergency medical condition that requires evacuation, significant costs may be involved. We cannot be liable for the costs of emergency evacuation and so you are therefore encouraged to sign up for third party rescue insurance. The most robust plan we know if is through Global Rescue Services which services all areas we run trips to including Svalbard. You may choose to go with another but be warned that there are often exclusions that will render your insurance worthless when you need it. Global Rescue membership is $119 USD for a one-week trip — and it will cover you.
You must sign our Waiver of Liability in order to register for participation in our trips. You can view a printable copy the waiver here: English Waiver and translated into several other languages (German, French and Japanese) here: Translated Waivers.  If you have any questions about the waiver please talk to your lawyer and/or let me know prior to registration so I can help you.
The application form collects personal information which I use to make sure that I provide you with the best possible trip experience. If you do not want to answer any of the questions or you are unsure about anything leave it blank and/or contact me for clarification.
READ CAREFULLY – BOOKING, RESERVATION, DEPOSIT: A deposit of 50% of the total price or private guiding fee is due with your booking unless otherwise indicated. Please provide us with your credit card details, do a bank transfer (account information on demand), send an E-transfer to twolfe@sawback.com or mail me a personal cheque payable to Thomas Wolfe. Final payments are due 90 days before your trip starts. If you wish to pay in a currency other than what our trips are quoted in, please inquire with us for a quote in your preferred denomination. Euro payments are only accepted by bank transfers in Euro denomination. We also accept bookings from minors; however we do require the signature of BOTH parents or ALL legal guardians on both, reservation form and liability waiver. CONFIRMATION / TRIP INFORMATION: Upon receipt of the booking form with your check or credit card details we confirm your booking. Each Backountry Ski Trip we offer has a detailed Information Package (available on our website) with the trip details, equipment list, proposed itinerary and logistics, etc. Read through this carefully before completing your registration. TRIP (CANCELLATION / MEDICAL / EVACUATION / THEFT) INSURANCE: Once we confirm your booking, we enter into financial obligations on our side and we cannot refund payments or release you from your contractual obligations. Therefore, we highly recommend buying cancellation insurance to cover your losses for the case that you can't participate or have to interrupt your trip "for any reason". Also, all participants need to have internationally accepted health insurance for all activities pertaining to the trip, including coverage for emergency rescue and evacuation. If you already have insurance, please make sure that you will be covered for "roped travel" booking a technical trip including "Via Ferrata" trips. We gladly refer you to a travel insurance provider who offers "adventure travel insurance packages" and with whom our clients have had positive claims experiences in the past. Generally, you will receive the best benefits if you buy your insurance within 10 days of our booking confirmation. CANCELLATIONS: If you need to cancel a reservation, please do so in writing (best by e-mail). Please see the trip information package for details on your trip's Cancellation Policy. CANCELLED PROGRAMS: Once we confirm your booking, we guarantee your trip departure. However, we do reserve the right to change guides, particular lodging or the itinerary should unforeseen circumstances (guide sickness, hut or route closing etc.) force us to do so or should the physical condition of the participants (see below), weather or mountain conditions make a continuation as planned too risky. PERSONAL FITNESS and GROUP TRAVEL: Our programs rely heavily on the integrity of each individual to assess his or her skill level and physical condition accurately. It is the responsibility of each participant to be aware of the necessary skill and fitness level for a particular trip. When in doubt, please call and discuss this with us! For the protection of yourself and other group members, we reserve the right to deny participation to any unprepared participant at any time of the trip, in which case we cannot offer a refund! In order to accommodate diverse levels of ability and ambition as well as diverse personalities, the decision making of the guide has to be geared towards safety and finding a consensus within the whole group, which may not please each individual participant at all times.
Snow & Climate
Snowpack and Climate
Expect a LOT of snow and mild temperatures in the negative single digits Celsius.
Staff
Staff
Photos of our staff can be found on our Guides and Partners page.
Tom Wolfe (Mountain Guide ACMG/IFMGA) has been guiding since moving to Canmore in 1995, the place he calls home with wife, son and daughter. He guides year around, with winters being a mix of ski guiding at lodges, heli-ski operations, and remote backcountry destinations throughout western Canada.
Jun Yanagisawa (Ski Guide ACMG) was born and raised in Japan where he learned to ski at a young age. He moved to Whistler, BC in search of wilderness about 30 years ago, but still returns to the land of the rising sun where the powder tree skiing, quite simply, is the best in the world. When he is not ski guiding, Jun operates a tourist agency bringing Japanese tourists to the Whistler area with his wife.