video by Zev Heuer 2018
Japan has formed a legendary reputation for deep powder skiing in January and February. The saying "Don't Leave Powder to Find Powder" is common in western Canada - why leave Canada when we have the best skiing in the world? Well, Japan is a strong contender, and when you add the incredible cultural experience to the mix it rises to the top of any serious skier's bucket list.
One of the side-effects of the strong popularity of skiing in Japan has been the erosion of the cultural experience. Hearing complaints of "I was skiing tracks with a bunch of Australians" I decided to seek the advice of Japan-born Whistler-based Jun Yanagisawa. I met Jun heli-skiing in northern BC and immediately admired his gracious Japanese manners, sense of humour, and powerful elegant ski technique. Born and raised in Tokyo, Jun was an avid skier from childhood.  In search of wilderness, Jun eventually immigrated to Whistler, British Columbia where he has worked for close to 30 years in the ski and tourism industry, moving between his native Japan and western Canada's heli- and ski-touring.
A couple of years ago I said to Jun, "Let's do a Japan trip together, but let's see some weird funky Japanese culture!" Jun said, "Leave it to me Tom-san!"
Dates: January 23-31, 2021
Price: $4500 CAD/person (Currently $3,325 USD / €3,079 / £2,699).
Deposit: $1500 CAD due upon booking, balance due Sept 1, 2020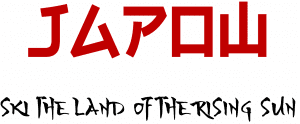 In January of 2020 I ran a trip along with Jun in the Land of the Rising Sun. With a group of 15, including my wife and two kids, and a bunch of my favourite long-time clients, we based out of the town of Echigo-Yuzawa. Yuzawa did not disappoint. The Minshuku we stayed in, Densuke, was the real deal -- sleeping on futons in a room lined with grass tatami mats, with cozy Kotatsus to warm you to the bones after a chilly day on the slopes. In fact we were the very first western / Caucasian clients the Denuske has ever hosted in over 40 years of operation! The town is filled with fantastic authentic Japanese restaurants: sushi, ramen, izakay, yakatori, tempura, tonkatsu -- you name it, there's a tiny cozy restaurant that serves it. One of the highlights was walking to the train station for a visit to the "Sake Tasting Shop". With coin-operated sake dispensers, 500 Yen (about $5 USD) will get you 5 shots of the best sake in Japan. In fact, Yuzawa is famous for its rice and sake industries.
But we came for the skiing, didn't we? The ski hills we visited had amazing skiing and were the epitomy of quirky. Japan actually has the most ski hills by area of any other country in the world -- over 350 of them! With the lull in the Japanese economy after the 80s recession, many of them have never quite recovered and consequently are relatively empty of skiers. A bad thing for the ski business, but great for skiers as lineups are short and the powder is plentiful.
One of the quirkiest has to be Tenjindaira. You get there via the local Joetsu Line local train which stops at Doai Station. Doai station has the distinction of being one of the deepest train stations in the world, the northbound line requiring you to walk down (fortunately not up) 486 steps into the bowls of Mount Tanigawanike -- a surreal experience to say the least and a highlight of our trip strangely enough. Tenjindaira is famous for its steep off-piste skiing: a kilometer-long ridge of steep trees takes you 450 m down into the valley to reconnect with a gondola station that could have been a set for The Twilight Zone. Tenjindaira is also known for the mountain that looms overhead, Mt. Tanigawanike. We climbed it only to find out later on that it has the reputation for being the "Most Dangerous Mountain in the World"! Actually, the fact that it's claimed over 800 lives has more to do with its proximity to Tokyo and the dangerously loose rock on the opposite side of the mountain. It is, in fact, a gentle, enjoyable ski peak from the top of the chairlift on the Tenjindaira side!
Jun and I have put together a great itinerary that will bring us to the deepest corners of the Japanese powder belt and Japanese culture, and it's going to be awesome. Come and join us in 2021!
Itinerary
Itinerary
Proposed itinerary (subject to change):
Day 1: Jan 22
Meet Jun at the inn ("Minshuku") walking distance from Echigo-Yuzawa
Stay at Densuke Minshuku in Yuzawa
Day 2: Jan 23
Skiing in Naeba Ski Resort
Naeba Resort
Stay at Densuke
Day 3: Jan 24
Transfer to Kagura ski resort
Skiing in Kagura
Stay at Wadagoya in the resort
Kagura Resort 
Accommodation : Prince Hotels
Day 4: Jan 25
Skiing in Kagura
Stay at Wadagoya in the resort again
Day 5: Jan 26
Skiing in Kagura till late afternoon
Transfer back to Yuzawa
Stay at Densuke
Day 6: Jan 27
Skiing in Tenjindaira
Tenjindaira Resort
Stay at Densuke
Day 7: Jan 28
Skiing in Tenjindaira
Stay at Densuke
Day 8: Jan 29
Skiing in Naeba or some other resort depends on the snow conditions
transfer to Tokyo by the bullet train (Shinkansen) in the late afternoon
Dinner at some authentic izakaya or sushi restaurant
Stay at Densuke
Day 9: Jan 30
Transfer to the airport
Leave Haneda (or Narita)
What's included:
8 nights of accommodations with two meals (except stay in Tokyo)
All necessary transportations from Day 2 to Day 8 except Shinkansen
8 days of Lift tickets
8 days of guiding fee
Taxes on above items
What not included:
International flights
Tickets of Shinkansen
Lunches
Beverages
Personal expenses
Logistics
Getting to Japan
We recommend flying to Haneda airport since it's more conveniently located to downtown Tokyo and access to the bullet train (Shinkansen), etc. But if there are no direct flights from your home city to Haneda but you can get a direct flight to Narita (e.g. San Diego) that is likely your best bet.
We will be meeting on the evening of Day 1 a short walking distance from Echigoyuzawa Station which is reached in about 80 minutes by Shinkansen from Tokyo Station.
Difficulty
day trips, hotel-based
1100-1400 m ski touring per day (more with lift-accessed ski touring)
non-glaciated terrain
steep tree skiing
deep powder skiing
Equipment List
Packing Notes:
JaPow– Equipment List
Packing Notes
You need to bring all of the following personal equipment. Please don't bring extra equipment. If you have any questions at all about gear please do not hesitate to contact us.
Clothing
Wool or synthetic socks and liner socks
Long underwear top – synthetic or wool
Light fleece or wool sweater
Wind shell – nylon or 'Schoeller' type jacket
Waterproof breathable jacket
Warm insulated jacket – down or synthetic
Long underwear bottoms – synthetic or wool
Multipurpose stretch nylon or 'Schoeller' type pants
Waterproof breathable pants
Warm hat – wool or synthetic
Brimmed cap for sun protection
Face warmer – scarf, neck tube or balaclava (optional)
Light gloves – wool, synthetic or leather
Insulated gloves or mitts with waterproof outer shell
Spare gloves or mitts
Handkerchief for blocking the sun (optional)
Snow Safety Equipment
Avalanche beacon with good batteries (and spares)
Shovel
Probe (2.8 m or longer preferred)
Travel Equipment
Skis (100 to 125 mm in the waist recommended) or split board (a powder board of course!)
Ski strap
Ski or snowboard boots
Poles
Climbing skins
Skin wax (or a candle)
Binding repair kit to fix your personal travel setup
Ski helmet (optional)
Personal Equipment
Pack (25-30 litres will work fine, but you'll want something larger for getting to the Wada Goya mountain hut)
Sunglasses (both orange and dark lenses help a lot for travel in all conditions)
Goggles (orange lenses)
Sunscreen and lip cream (SPF 30+)
Head lamp with good batteries
Insulated water bottle or thermos (1-2 L)
Lunch bag or container
Personal blister kit (i.e: Leukotape-P and Compeed/Second Skin blister pads)
Pocket knife (optional)
Camera (optional)
Binoculars (optional)
Prussik cord – 5m x 6mm (optional, for contributing to emergency toboggan construction)
Apres ski, Hotel/Ryokan, etc.
Duffle bag to contain your clothes in your room
A larger backpack to get to the Wada Goya mountain hut (e.g. 40-45 L)
Shoes
Comfortable clothing for travel as well as some nice clothes to wear to the restaurants
Personal medications and toiletries
Ear plugs
Reading material
Chargers & adapters for electronic devices (Japan AC power is 100V and should work to power your device chargers, see this page for details)
You should have some Japanese yen in cash in advance or exchange maybe 20,000 yen or so at the airport as there are still many places that a credit cards are not accepted in Japan.
Note the following are provided:
Pillows, duvets, bed linen and towels supplied at the Ryokans and hotels
Slippers at the Ryokans are available
Group Gear (supplied by the guides)
Altimeter
Map and compass
GPS
Snow study kit
Snow and/or bush saw
First aid kit
Emergency tarp
Emergency toboggan
Group repair kit
Radio & satellite phone
Print it
Booking

The Book Now form takes about 60 seconds to complete. We will hold your spot until we contact you to answer any questions you might have. This is your opportunity to figure out for sure if this trip is for you, without obligation. Then we'll get you to complete our online Waiver and Application Forms before paying your deposit. Before completing and signing these forms read through them carefully and make sure you are comfortable with what you're signing up for. If you have any questions at any time do not hesitate to contact us.
Payment and booking conditions
A deposit (typically 50%; see the trip description for the exact amount) to secure your place is  due upon booking. Final payment of balance is due 3 months in advance of your trip start date unless specified otherwise on the trip information page and/or your invoice. You will be invoiced for your payments after you have confirmed your interest in the trip. Please note that deposits are absolutely non-refundable, and final payments (the remainder) are non-refundable after the final payment date.
Payment Currency
Pay in CAD: charges are made in CAD (foreign payments are converted to your local currency at your card company's rate).
Pay in your local currency: we advertise EUR, USD and GBP rates on our trip information pages. You can choose to be invoiced in one of these currencies, locking in at the rate advertised.
Pay by Credit Card
We charge an additional 3.5% fee for card transactions. If you have third party trip cancellation insurance or your credit card provides you with cancellation insurance for this trip indicate this on your application form and we will discount the convenience fee to 2%. Cancelled trips that have cancellation insurance are much less of a headache for everyone. Please consider this option. It could be a very affordable way to protect yourself. Check your credit card's fine print to make sure this trip is covered.
Non Credit Card Payments from Canadian clients
If you do not wish to pay by credit card we ask that you pay by E-transfer, sent to twolfe@sawback.com. There is no additional fee for Canadian E-transfers.
Non Credit Card Payments from outside Canada
You can choose to pay either in CAD or in the GBP, EUR or USD rate listed on the trip information page. Here are your options:
Third party electronic transfer: You will need to fill out an agreement with our currency broker, Ken Fukami from Payline in Canmore, that includes your banking information (bank branch, account number, etc.) to coordinate an electronic transfer (SEPA, EFT, Direct Debit, etc.) It's easy and it's handled personally by a Ken, whom I know personally and who lives in my home town. There is no charge for this service and I recommend it above all others for its low cost and convenience. Contact us for details and I'll connect you with Ken who will answer all of your questions./li>
 Wire draft (bank to bank): Your bank wires our bank the money in CAD, USD, EUR or GBP. Normally there's no fee for this, but we reserve the right to charge a $20 CAD fee for receiving these payments in the event of surprise bank fees or other complications. See our Bank Transfer page for details.
Cheque: in either CAD or USD at the rate listed on the trip information page on our website on the date of your booking. Please send cheques to: Thomas Wolfe, 234 Grizzly Cr, Canmore, AB T1W1B5, Canada. Only CAD and USD currencies are supported for cheque payments. No additional fee for cheques.
Transferwise, Revolut, XE.com and other online payment services: If you wish to use one of these "new" payment services please see our Banking Details page. Use the information on this page to make bank transfer payments either using your online banking service or at your bank office. Again, there is normally no charge for receiving this form of payment but if there are any complications or suprise fees we reserve the right to charge a $20 processing fee. They work and they are a great bargain. But while these services might save you a few dollars on a $10,000 transfer vs Payline (see point 1. above) I think the advantages of using Ken are worth it.
PayPal:PayPal transfers are charged an additional 4% fee due to the complexities of the bookkeeping and the very high fees involved.
Fine Print
READ CAREFULLY – BOOKING, RESERVATION, DEPOSIT: A deposit of 50% of the total price or private guiding fee is due with your booking unless otherwise indicated. Please provide us with your credit card details, do a bank transfer (account information on demand), send an E-transfer to twolfe@sawback.com or mail me a personal cheque payable to Thomas Wolfe. Final payments are due 90 days before your trip starts. If you wish to pay in a currency other than what our trips are quoted in, please inquire with us for a quote in your preferred denomination. Euro payments are only accepted by bank transfers in Euro denomination. We also accept bookings from minors; however we do require the signature of BOTH parents or ALL legal guardians on both Application Form and Waiver. CONFIRMATION / TRIP INFORMATION: Upon receipt of this registration form we confirm your booking and you agree to pay your deposit within 7 days. Each trip we offer has a detailed trip information page (available on our website) with the trip details, equipment list, proposed itinerary and logistics, etc. Read through this carefully before completing your registration. TRIP (CANCELLATION / MEDICAL / EVACUATION / THEFT) INSURANCE: Once we you complete your registration, we enter into financial obligations on our side and we cannot refund payments or release you from your contractual obligations. Therefore, we highly recommend buying cancellation insurance to cover your losses for the case that you can't participate or have to interrupt your trip "for any reason". Also, all participants need to have internationally accepted health insurance for all activities pertaining to the trip, including coverage for emergency rescue and evacuation. If you already have insurance, please make sure that you will be covered for "roped travel" booking a technical trip including "Via Ferrata" trips. We gladly refer you to a travel insurance provider who offers "adventure travel insurance packages" and with whom our clients have had positive claims experiences in the past. Generally, you will receive the best benefits if you buy your insurance within 10 days of our booking confirmation. We strongly urge you to read our Insurance Information page carefully before booking your trip. CANCELLATIONS: If you need to cancel a reservation, please do so in writing (best by e-mail). Please see the trip information package for details on your trip's Cancellation Policy. CANCELLED PROGRAMS: Once we confirm your booking, we guarantee your trip departure. However, we do reserve the right to change guides, particular lodging or the itinerary should unforeseen circumstances (guide sickness, hut or route closing etc.) force us to do so or should the physical condition of the participants (see below), weather or mountain conditions make a continuation as planned too risky. We will not be deemed to be in default for any delay or failure to perform our obligations under this Agreement resulting from acts of God, the elements, war, acts of government, civil or military authorities, natural calamities, catastrophe, fire, flood, accidents, epidemics, shortage of transportation, or any other like events beyond our reasonable control. PERSONAL FITNESS and GROUP TRAVEL: Our programs rely heavily on the integrity of each individual to assess his or her skill level and physical condition accurately. It is the responsibility of each participant to be aware of the necessary skill and fitness level for a particular trip. When in doubt, please call and discuss this with us! For the protection of yourself and other group members, we reserve the right to deny participation to any unprepared participant at any time of the trip, in which case we cannot offer a refund! In order to accommodate diverse levels of ability and ambition as well as diverse personalities, the decision making of the guide has to be geared towards safety and finding a consensus within the whole group, which may not please each individual participant at all times.
Snow & Climate
Snowpack and Climate
Expect a LOT of snow and mild temperatures in the negative single digits Celsius.
Staff
Staff
Photos of our staff can be found on our Guides and Partners page.
Tom Wolfe (Mountain Guide ACMG/IFMGA) has been guiding since moving to Canmore in 1995, the place he calls home with wife, son and daughter. He guides year around, with winters being a mix of ski guiding at lodges, heli-ski operations, and remote backcountry destinations throughout western Canada.
Jun Yanagisawa (Ski Guide ACMG) was born and raised in Japan where he learned to ski at a young age. He moved to Whistler, BC in search of wilderness about 30 years ago, but still returns to the land of the rising sun where the powder tree skiing, quite simply, is the best in the world. When he is not ski guiding, Jun operates a tourist agency bringing Japanese tourists to the Whistler area with his wife.